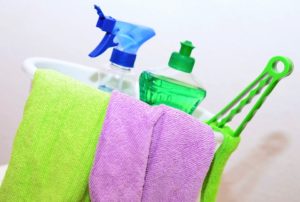 It is quite common for camping gear to become mildewed. With that said, it is not a very pleasant experience for anyone involved, if you want to prevent this from happening in the future, do yourself a favor and pay close attention to the following tips.
Dry your gear before packing it up and heading home. Many campers experience issues with mildew because they carry wet equipment home in a closed space. There is no way that it will dry on its own and this is the perfect breeding ground for mold spores. Even if you are tired and in a rush to get home, take the extra time to pat down all of your things.
Always check the bottom of your tent for damp areas. Campers tend to believe that this is only an issue on rainy nights, but that is not the case at all. When you are lying in a tent, the heat from your body can cause some of the material on the bottom to retain moisture. If you ignore this, mildew can find a new place to call home.
Use a mold and mildew remover on your equipment, clean it and allow it to dry before packing it away. This will ensure everything will be in perfect condition the next time you head out on a camping trip. Additionally, you should think about placing things in an air tight container to be on the safe side.
The last thing you want is to have mold and mildew hanging out all over your camping gear. Not only is this an annoyance and damaging to your equipment, but it can actually be hazardous to your health. Remembering this advice means that you will know what needs to be done to keep yourself and your gear perfectly safe.