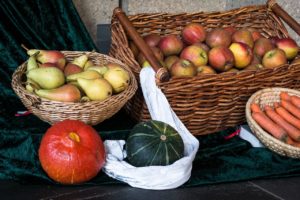 Camping is a lot of fun, but after a long hike or an afternoon at the beach, kids get hungry. Since it's not yet time for dinner, delicious healthy snacks are in order. Here are some fun delicious healthy snack ideas.
1. Ants On A Log
Grab some celery and peanut butter and a small box of raisins. Slice celery sticks, spread some peanut butter (we like the honey peanut butter) on them and place three or four raisins in the peanut butter.
2. Apples And Peanut Butter
Take along a bag of your favorite apples and some peanut butter. Core the apple and slice into wedges and serve with peanut butter as a dip. Kids love to dip foods into dip. So make the dip healthy.
3. Cheese And Crackers
Slice some cheese or make cubes and serve with some crackers and if desired a dip. You could also use pretzels if desired.
4. Make Beef Jerky
If you're into homemade snacks, you could make some beef jerky before you go. Simply buy a skirt steak and slice it thin, marinade it for a few hours and then place it on your food dehydrator until it's done. Jerky is done when it's pliable.
5. Fresh Fruit
Take along some fruit and make a fruit platter to snack from. You could also add in some chunks of cheese and some peanut butter to dip things in.
Pack some carrot sticks and some celery sticks along with broccoli (trees) and pea pods. Serve with a healthy dip. Kids love dipping so this gets the veggies into them in a fun fashion. You can find a lot of great easy to make dip recipes and create your own healthy dip. Hummus is a favorite in many households.
These healthy snacks will help keep kids energized and help you to avoid sugary snacks that aren't healthy.