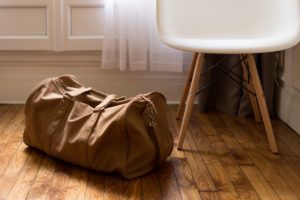 If your family loves to go camping, you're going to like these 5 packing tips. Your kids will enjoy helping you pack when you use these tips.
1. Pack Light
It's easy to get carried away and take too much with you when you go camping. Pack light. It's best to plan on layers for clothing so plan on a lightweight shirt per person per day with a sweatshirt or jacket to go over the top if it's chilly out. Bring plenty of extra socks and an extra pair of pants. Roll the clothing as you pack to make it more compact.
2. Easy Prepare Foods
Instead of planning on tons of foods, plan on easy meals. If you're not going to go the fast food route, plan on easy to prepare one dish meals. Many bring along box meals that you only have to add water and a meat product to in order to keep food preparation at a minimum. It also reduces dishes if you only use one pan meals and add a small salad.
3. Practice
If you're going to be setting up a tent, practice before hand and get good at it. This way, you can roll the tent very compactly and you won't have to stress about packing it in an awkward shape.
4. Use Nooks And Crannies
When you're loading up the car, use the nooks and crannies for smaller items. The emergency kit should fit underneath of the front passenger seat, smaller items can fit into seat pockets and in the trunk among other things to fill in the gaps. Think of it as a jigsaw puzzle and you'll easily fit things in.
5. Be Creative
You're camping, you don't need to take all of the electronics and the like. Plan to have family fun and enjoy the time without so much "stuff" from home.
This will help you to pack lighter and enjoy your trip.